Twice across the Equator
LINIE Aquavit is a potato-based spirit, distilled in pot stills with a special blend of Nordic herbs and spices that give it its distinctive flavor. After distillation, the aquavit is matured in Oloroso sherry casks while embarking on a long sea journey, where it crosses the 'LINE' not just once, but twice. The result is an extraordinarily smooth and rounded aquavit with prominent notes of caraway and star anise and delicate hints of vanilla and sherry. It is during the journey across the equator that LINIE develops its unique and well-balanced taste, as it is exposed to constant rolling and fluctuating temperatures. The exceptional combination of Nordic flavors and the influence of the sea creates a spirit worth exploring and enjoying in the company of good friends and memorable moments.
Sip and enjoy together with food
Enjoy your LINIE Aquavit together with food and let the aromas unfold in each other's company. Start with a bite of food, then sip the aquavit slowly to appreciate the aged quality and diverse aromas. LINIE Aquavit isn't just a flavor bomb itself — when sipped and enjoyed properly, the aquavit will release the aromas from the food and enhance the overall taste experience.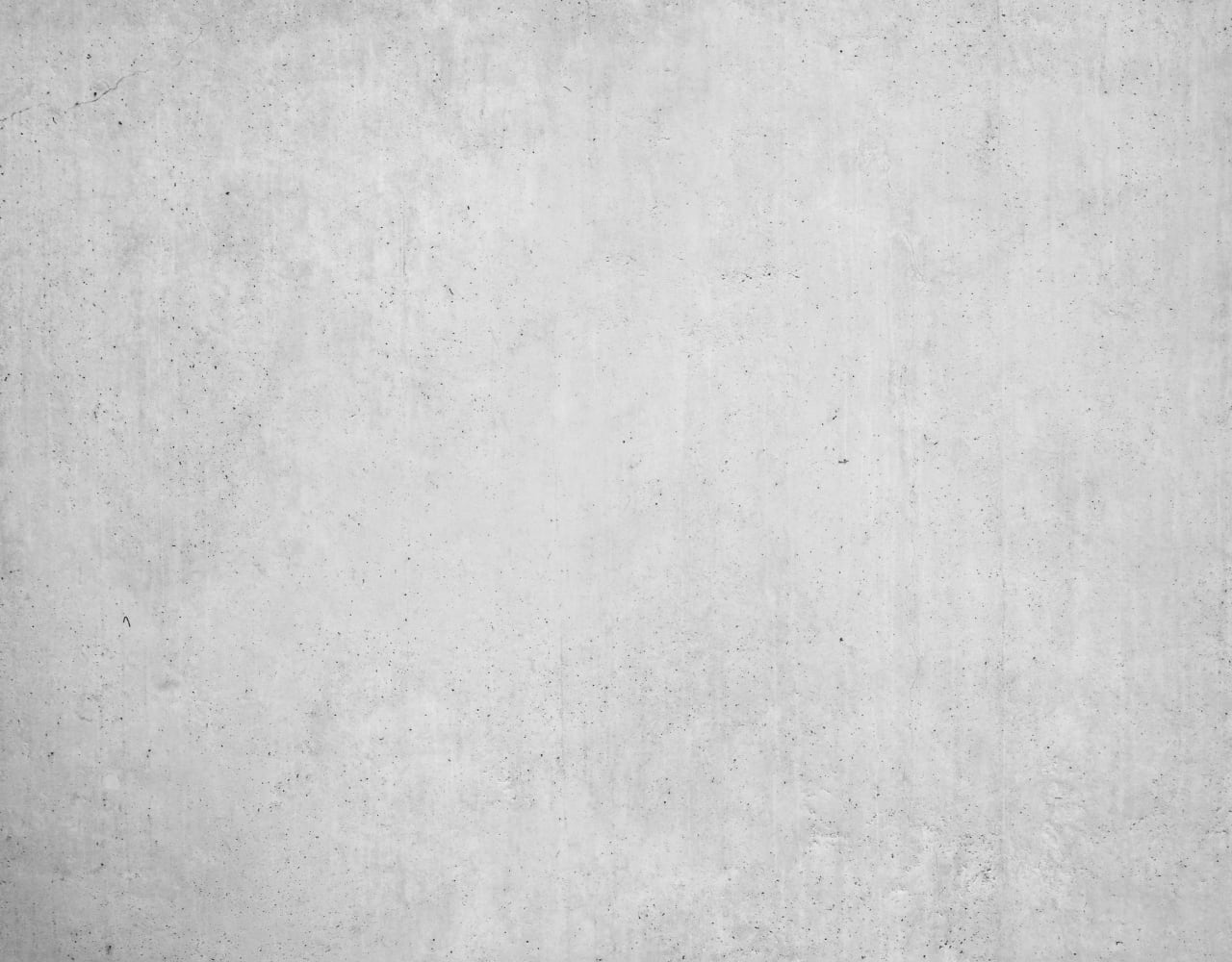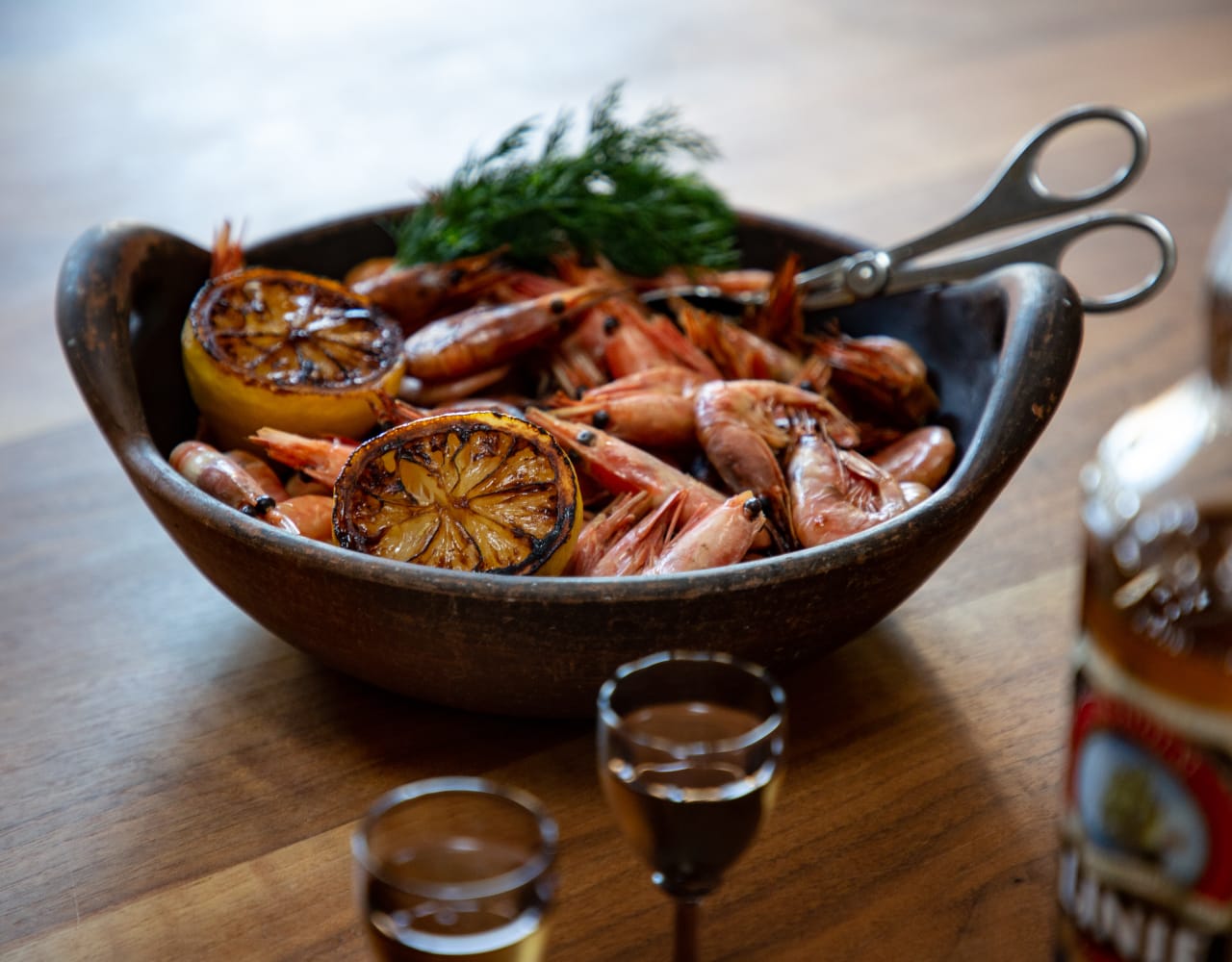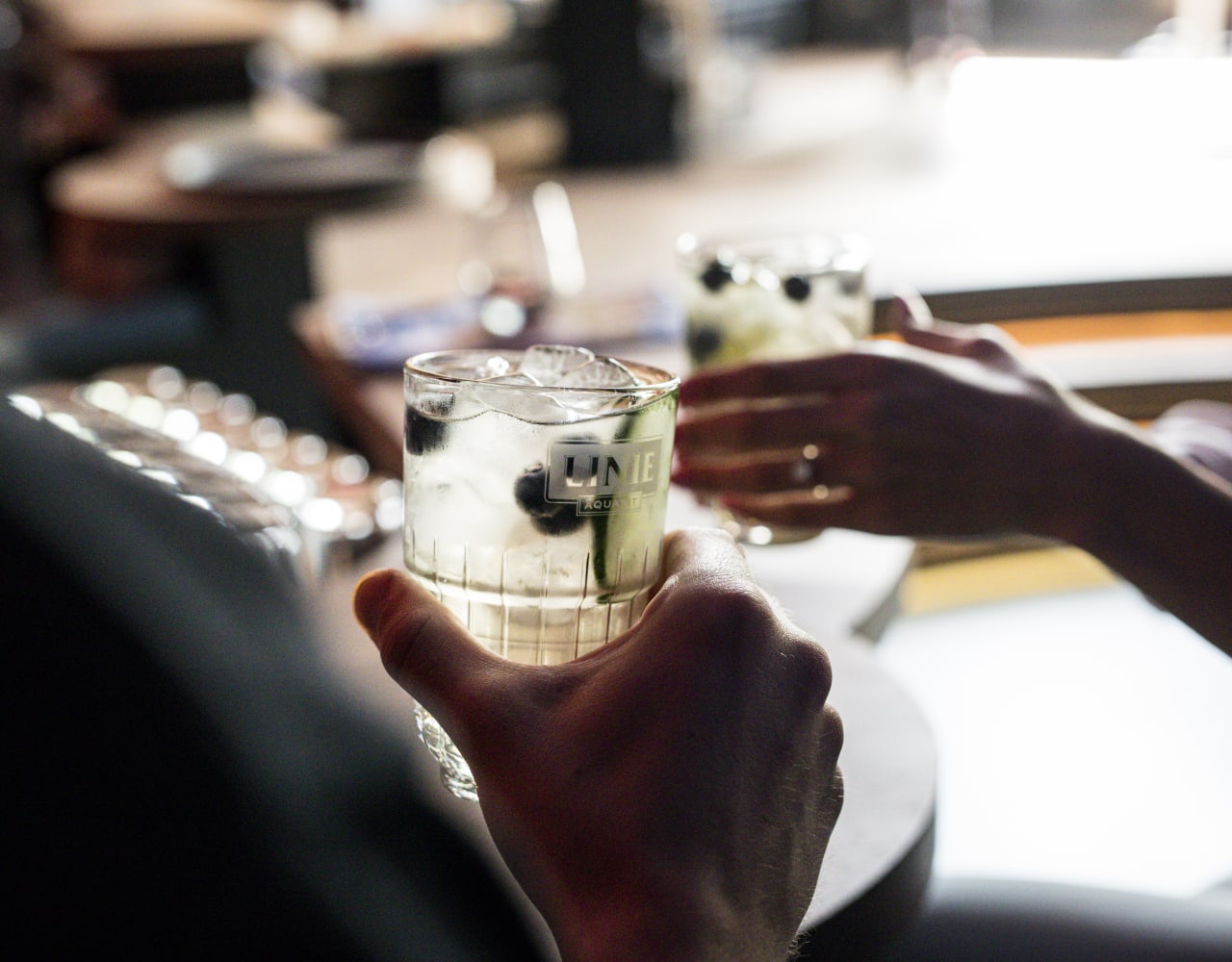 Savour in drinks and cocktails
With its unparalleled smoothness and subtle taste, LINIE Aquavit is the perfect addition to a wide range of drinks and cocktails, as well as a delightful companion to a light beer. Furthermore, it complements dishes such as smoked salmon, marinated fish and other mild-flavored seafood dishes. For the optimal experience, serve LINIE Aquavit at room temperature in a tulip-shaped glass, allowing its enticing aromas to fully unfold.