A tasty discovery
It all began back in 1805 when the Norwegian trade family, Lysholm, sent a potato-based aquavit to East India. Unfortunately, the interest in the product was limited and the aquavit had to make its way back to Oslo, its city of origin. However, upon its return, it was discovered that the journey had significantly enhanced its flavor and since that day, every drop of LINIE has been embarked on a four-month-long sea voyage to mature, crossing the Equator not just once, but twice. This unique maturation process is what gives LINIE its distinctive taste and has made it a beloved favorite among aquavit enthusiasts worldwide.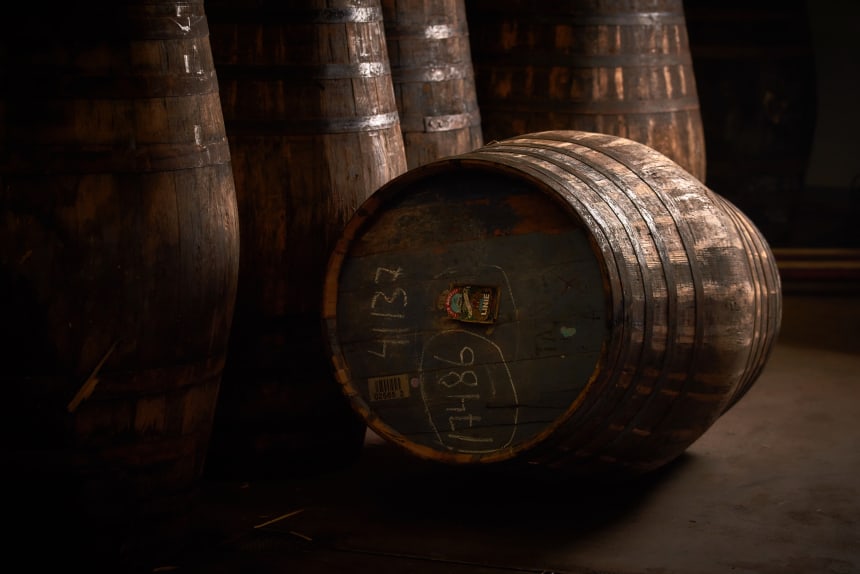 Grown, produced and distilled up North for more than 200 years
For more than 200 years, LINIE has been produced according to the same botanical recipe, which includes a special blend of Nordic herbs and spices that, combined with sea maturation, gives it its distinctive flavor. After its distillation, the aquavit is poured into sherry oak casks, previously used to mature sherry. The sherry remnants provide the aquavit with its golden color and subtle sweetness, while the cask itself imparts notes of wood and delicate hints of vanilla.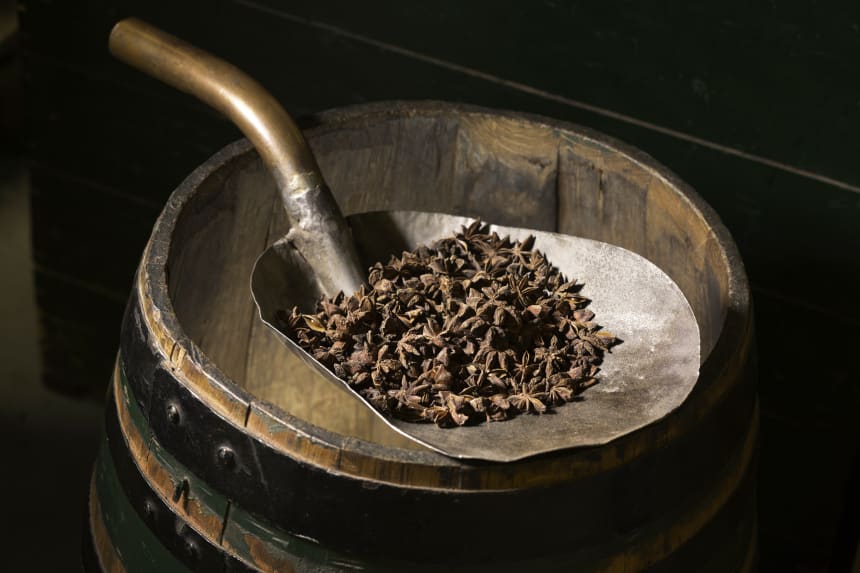 Proud craftsmanship and old Nordic traditions
LINIE Aquavit is a potato-based spirit, distilled in pot stills with a special blend of Nordic herbs and spices that give it its distinctive flavor. After distillation, the aquavit is matured in Oloroso sherry casks while embarking on a long sea journey, where it crosses the 'LINE' not just once, but twice. It is during the journey across the equator that LINIE develops its unique and well-balanced taste.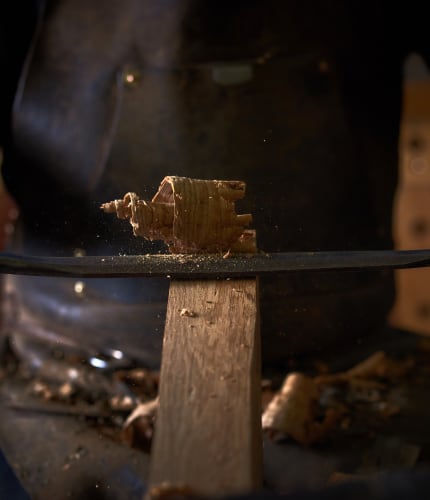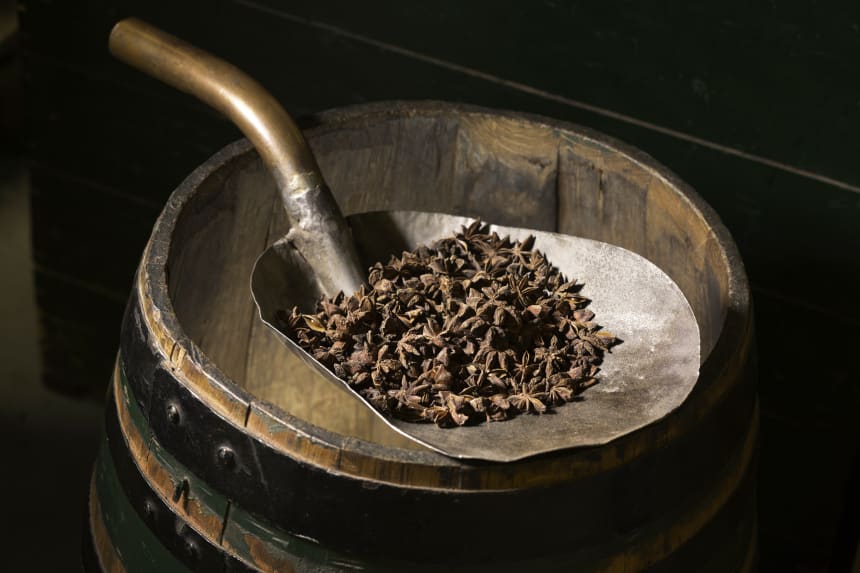 Nordic spices for a distinct flavor
The bright days and cold nights of the Nordic summer produce herbs and spices with extra flavor, contributing to the aquavit's characteristic taste. Caraway is the lead botanical and together with star anise, these are two most important spices of LINIE Aquavit.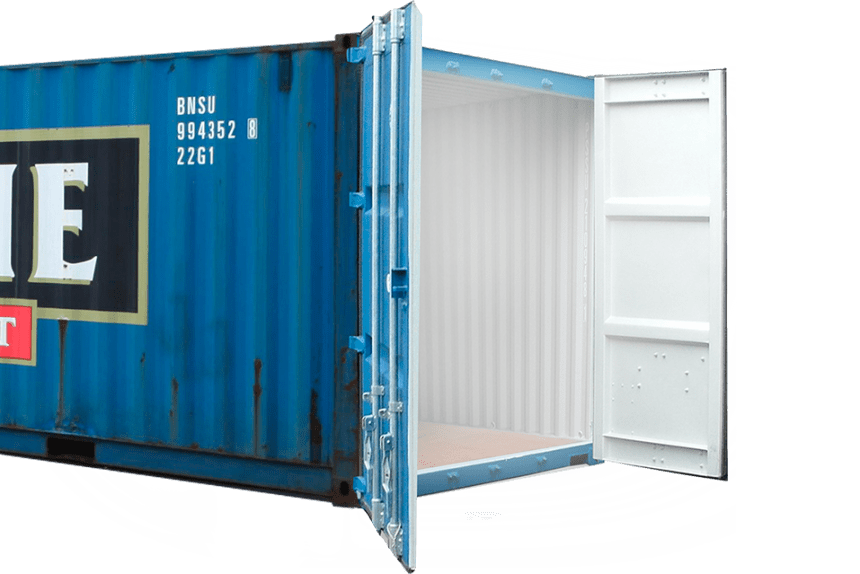 Sailing for unparalleled smoothness
Every cask of LINIE is sailed across the globe as deck cargo for 4 months to mature.The constant rolling and change in temperature and humidity, gives LINIE its unparalleled smoothness and perfect balance between added spices and aromas from the cask.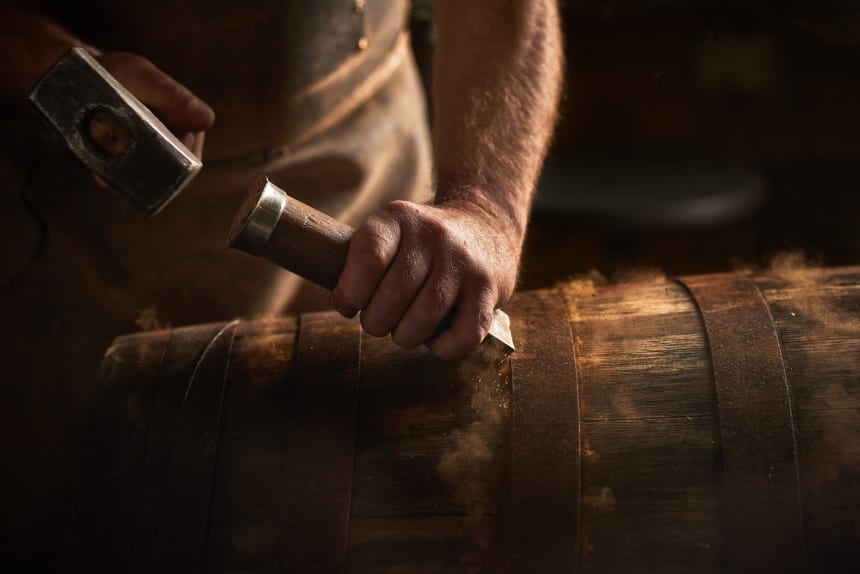 Keeping the history of remarkable craftsmanship alive
Producing watertight oak casks that allow evaporation is a fine art, so ever since it was discovered that used sherry oak casks contributed to the unique, smooth taste of LINIE Aquavit, LINIE has had its own skilled team of coopers employed. These craftsmen are constantly focusing on acquiring and maintaining the valuable LINIE casks.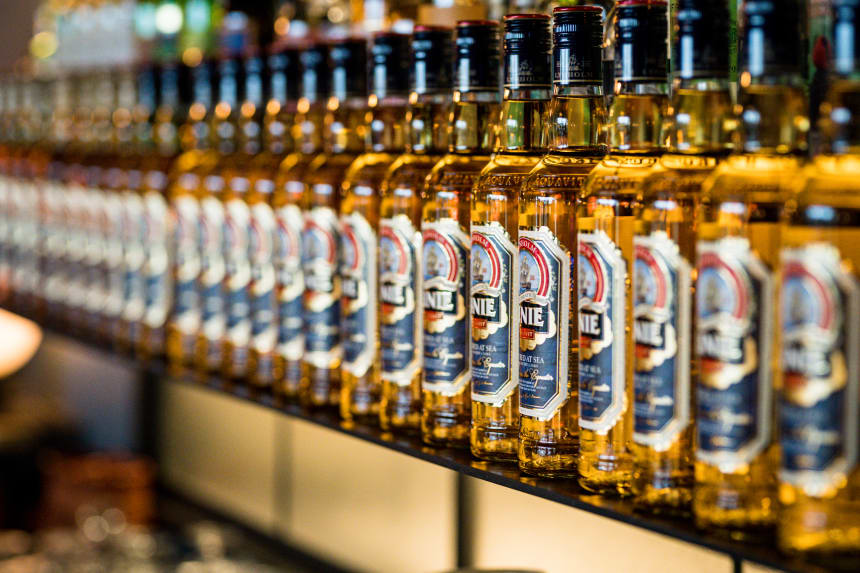 Read through the bottle on the back of the label
If you take a closer look at the LINIE bottle, you will discover a lot of hidden details. For example, did you know that on the back of each label, you can see when and with which ship the drops in that particular bottle you are holding have crossed the Equator twice?